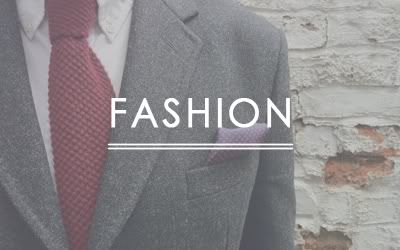 So Uni is finally over... even though i finished ages ago lots was still going on such as grad fashion week. I stopped wearing high street suits a few years back as my arms and legs are to long even if i let the sleeves and legs down. So at the start of this year when i started to look for a graduation suit i could not find anything so i set about looking for an alternative and this is it!
I felt the need to put this up just because i'm so happy with it. This suit is the culmination for a best part of a years work... well picking materials, fit, style and so on.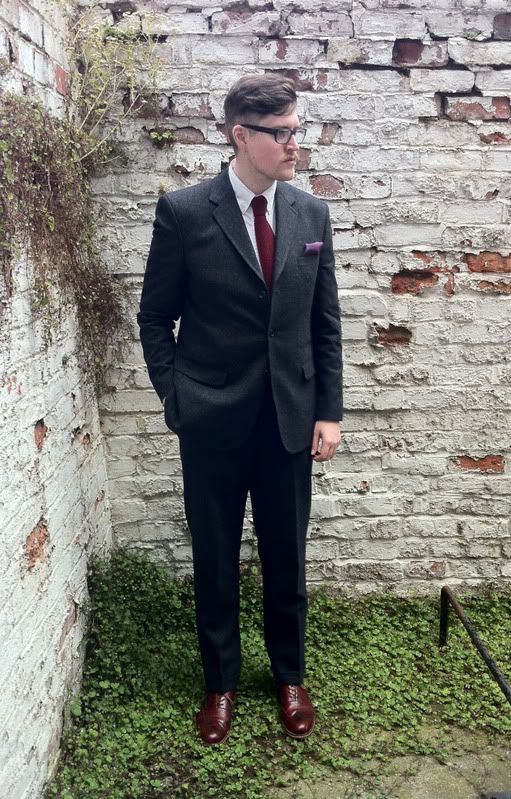 The suit is a classic 3 button dark grey thorn proof. Teamed up with claret cashmere Norton & Sons tie (Tied in a basic knot as i has an Oxford on and if i tied a Windsor knot it would puff up the collar to much) and slight pattered pocket square.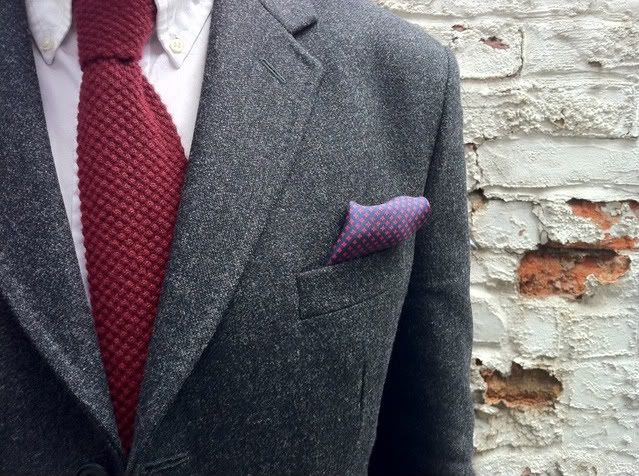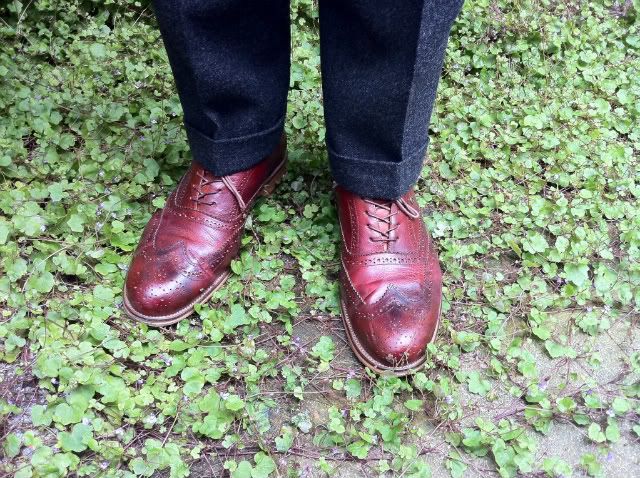 The shoes where a work in progress i got some J shoes brogues but the colour was to light so i made a mix of ox blood and brown polish to give it a rich colour. I would recommend this to anyone, minimum effort with amazing results.