I was back at uni today to have a look round the other shows. I had heard mumblings of 2 guys making a motorbike on the first floor... and well its TRUE. Thomas Kasher and Roy Norton have made a Triumph/Barbour concept bike... and its incredible!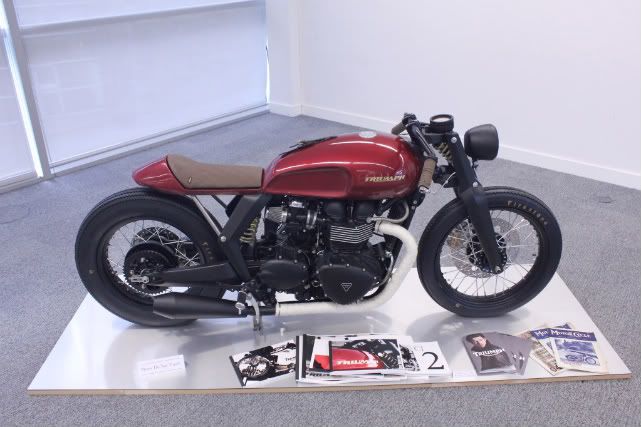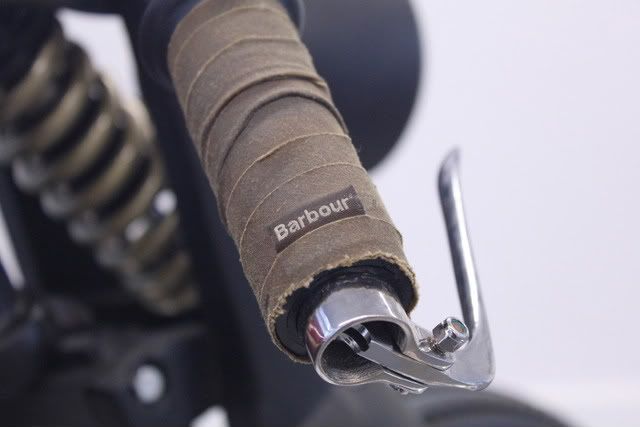 Barbour wax mesh grips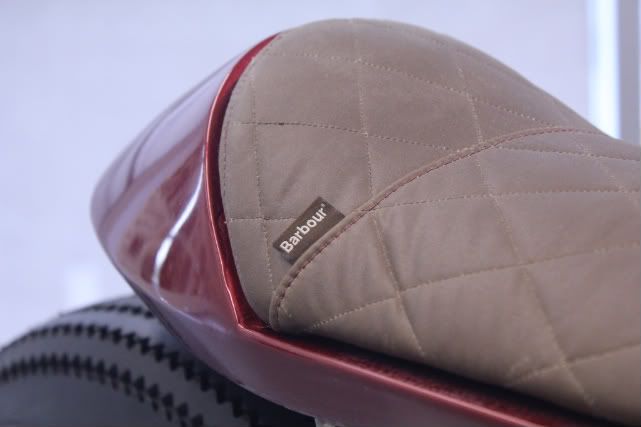 Quilted wax saddle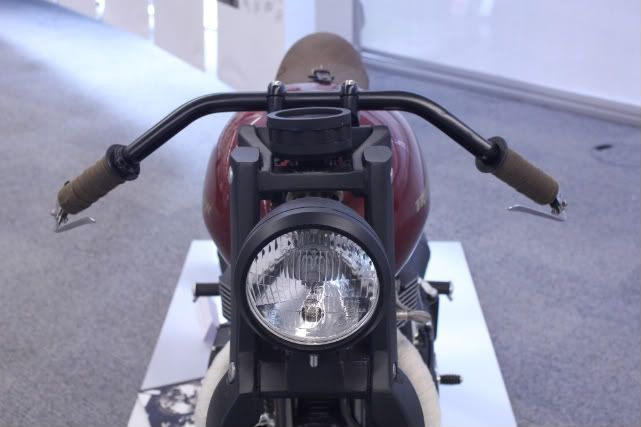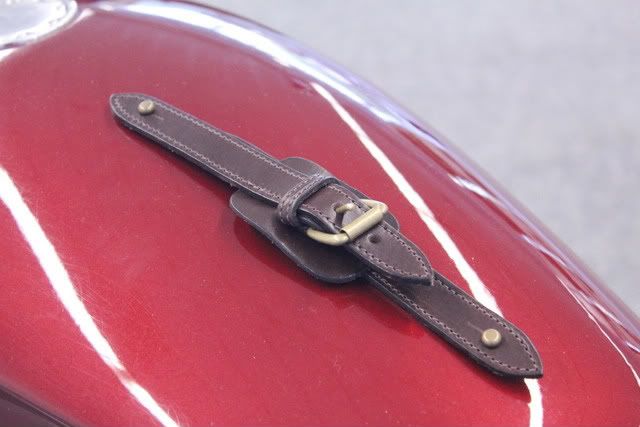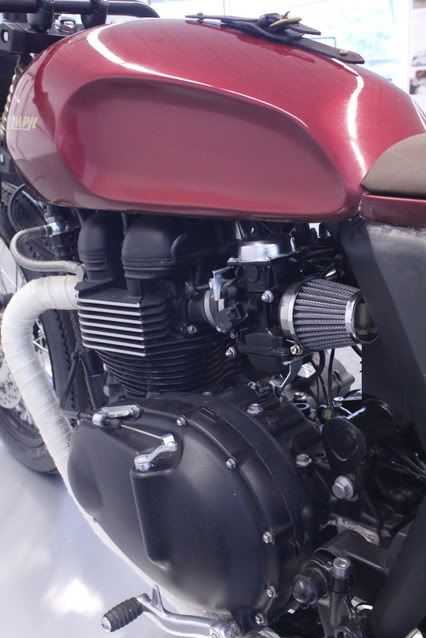 Well worth going to look at the Northumbria show if your in Newcastle!