The two following cameras are the life blood of my photography: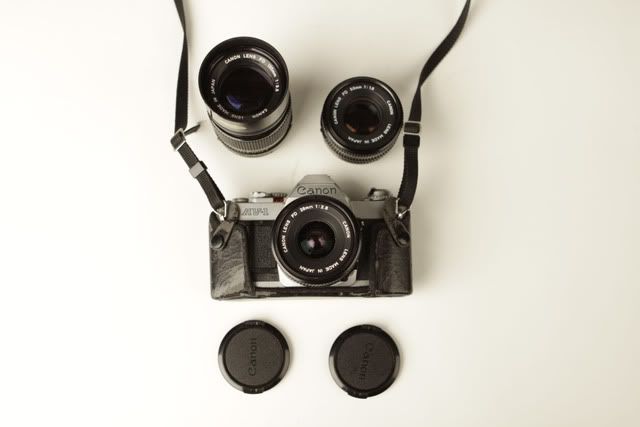 Canon AV-1:
Now this is a very popular camera not only are there a lot of them about so it makes getting parts easy but the big plus is the build in light sensor that makes taking a quick shot really easy and makes it more of a point and shoot.


3 Ehnt Zent:
Now this old thing is not only special to me because of the spectacular pictures i can get with it but also as it was passed down to me. Its more difficult to use use to having to use and old external russian light sensor but the depth of filed with its original lens can be pretty spectacular.
Don't get me wrong i have a Canon SLR but i cant stand using it, i just seem to have endless problems with the outcomes due to problems with my flash. Not only that like most i also prefer the final outcomes not only for the grain but the colour.
Some Photography will follow soon.