Now here is something increasingly rare to find. No not a pair of brothers with big beards… but to men willing to put there love of work before the profitability of there company. The brothers are based in Williamsburg, Brooklyn in an incredible little shop that sets the standard for how things should be done. Beneath the bravado of the two brothers there is an amazing lust for quality and legitimacy.
The brothers go out of their way to keep their work in house with customised bean grinders and tiny roasting machines. Their work is well renowned throughout America, by selling large amounts to equally prestigious pastry chefs and restaurants in tern this self perpetuates what they are trying to achieve.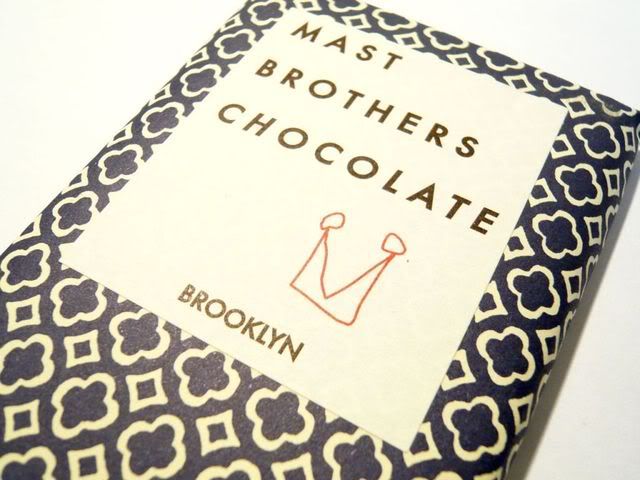 Asides from the delicious chocolate they produce the thing that interested me the most was how they packaged there chocolate. They hand print and hand wrap all of their chocolate with hand printed heavy butcher like paper.
I have not tried any of there chocolates but I am working on it, if you have please contact me via the tabs at the top of this page.
The Mast Brothers Chocolate can be found at: www.mastbrotherschocolate.com