Jonsi & Alex have been producing music together since 2003. Ill be honest i first found there work because of there artwork but because of there album "Riceboy Sleeps". The sounds and music they make is a lot like an experimental Sigour Ross and Sigour Ross is already pretty experimental but this does make them perfect for filler or background tracks.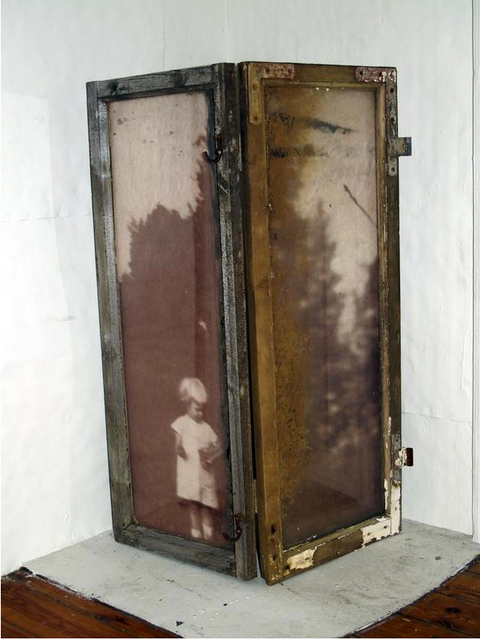 Windows by Jonsi & Alex
They work with reclaimed shutters (as seen above) and old books and much more. The music and painting work in perfect harmony with each other and evoke the same feelings.
Drawings by Jonsi & Alex
But by far the most interesting thing for me are the films they produce to supplement there music. Again the mood and feeling within the films are incredible its hard to describe but have a look for yourself.